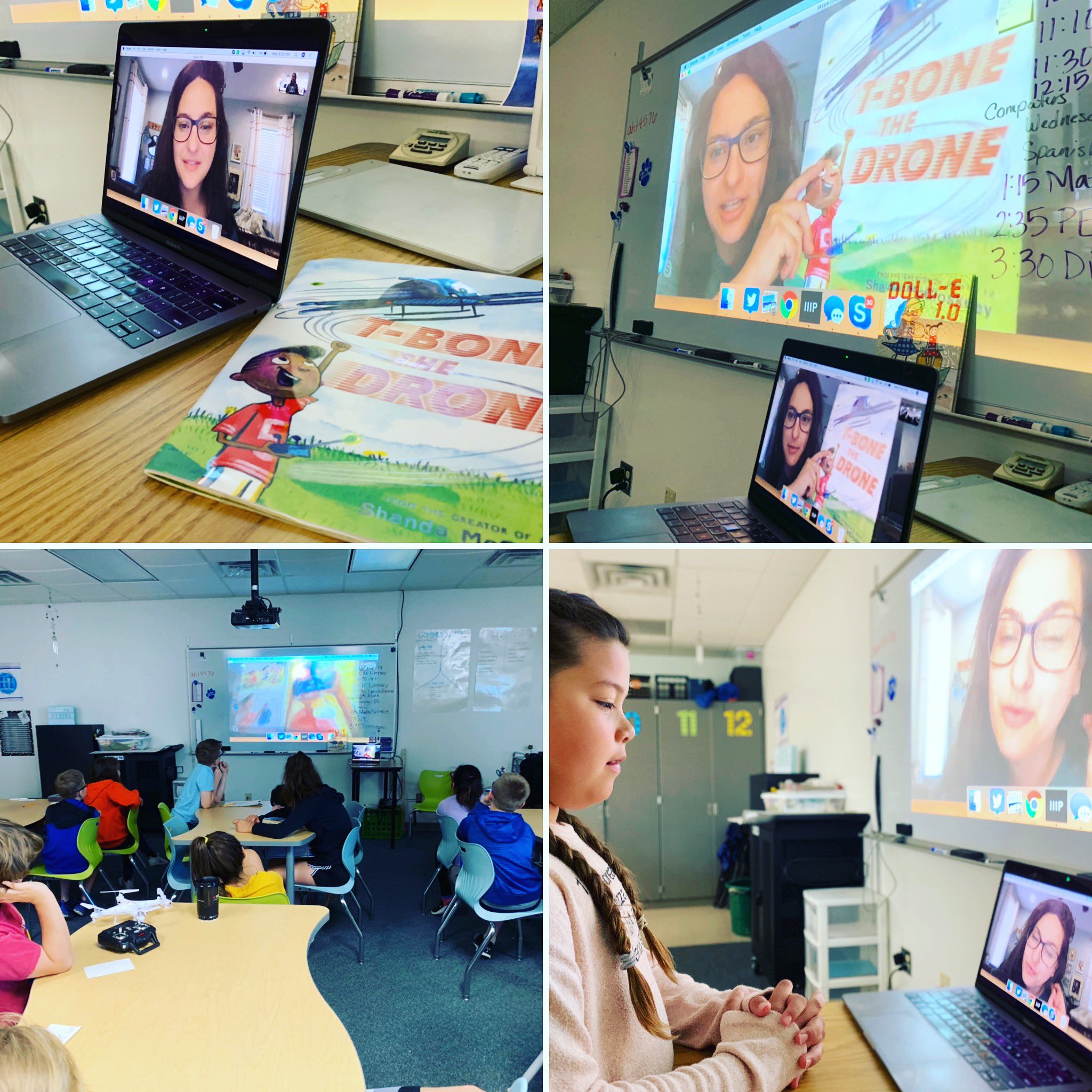 We are now READY to handle book sales for your VIRTUAL school visits too! 
Now, when you create a visit book sale you'll notice a field that asks if your event will be virtual or in-person. This will determine some wording on the flier we generate and on your book sale web page. You'll need to mail signed bookplates directly to the school in the case of virtual visits.
You also now have more control over the book sale cutoff date with two choices:
Two weeks prior to your event (for books to arrive at the school before your visit) OR...
Two days afterward (which allows students to meet you before the last day to order but books arrive about 2 weeks after the visit). 
Another fun change to our business model is that we have implemented a buying incentive that automatically gives back to the school: $1 for every hardback purchase and .50 for every paperback! This info is stated on the flier we generate for your event.
It's going to be very interesting how school will unfold this fall, but no matter how you connect with students, we are here to make the book-selling part easy ... on everyone :)
Sincerely,
-Shanda McCloskey
Author-illustrator and co-creator of AuthorVisitCentral.com